Bentall Dental Centre


Cosmetic Dentist Downtown Vancouver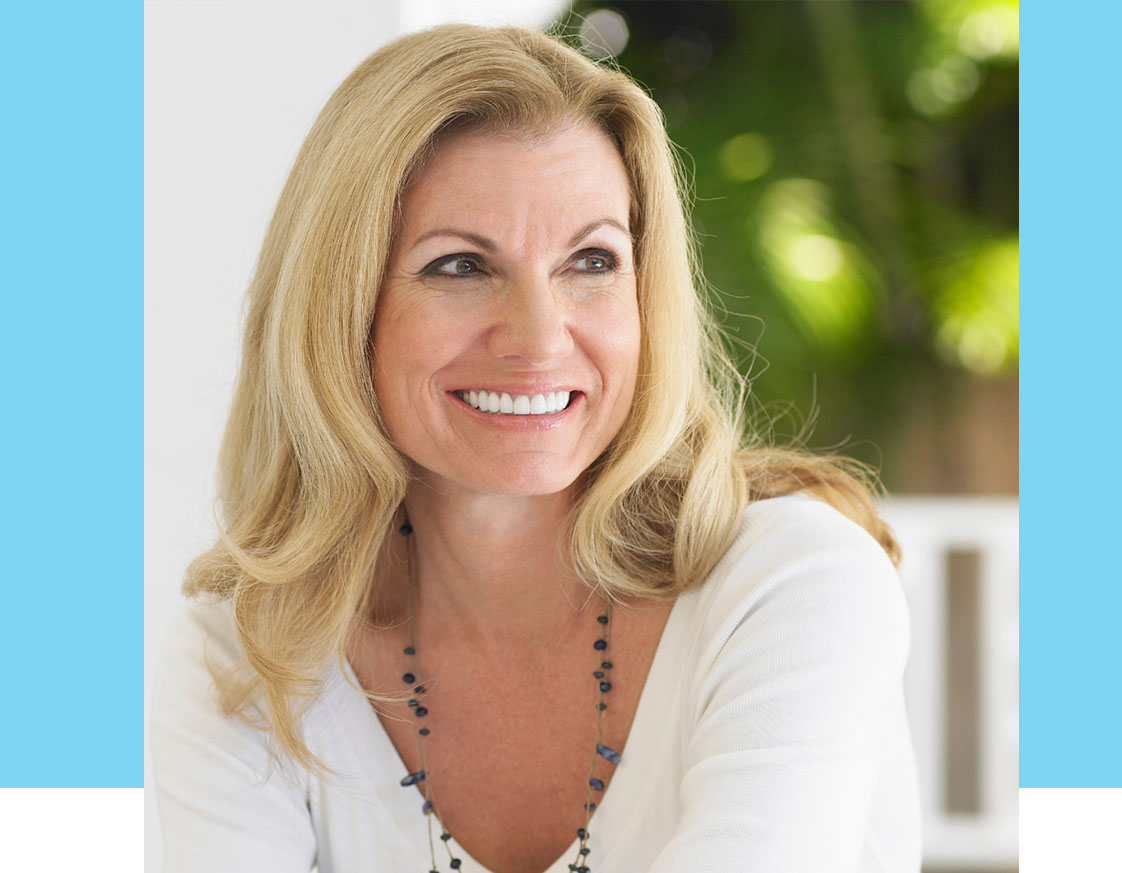 Beautiful Smiles To Look Your Best
There have been many advancements in cosmetic dentistry, which your cosmetic dentist downtown can help you with. Whether you want to make small changes to your existing smile or change everything in the pursuit of the smile of your dreams – we can help.
Cosmetic dentistry, according to the American Academy of Cosmetic Dentistry, is comprehensive oral care that combines art and science to optimally improve dental health, aesthetics and function.
Today's common cosmetic dental treatment options include:
Invisalign® Clear Aligners
Full Mouth Reconstruction
Porcelain Veneers At Your Cosmetic Dentist Downtown
Veneers are porcelain facings that are directly bonded onto the front of your tooth to give an enhanced look. Veneers are an increasingly popular option for closing gaps, disguising discoloured, chipped or badly aligned teeth. Veneers can also be used on teeth that did not respond well to whitening procedures. They are used to restore teeth to give patients that bright white smile they have always desired.
The process for getting veneers
To place veneers requires a minimum of three appointments. The first appointment is to take an impression of your already existing smile. The number of veneers we use is dictated by your needs. Some people have a toothier smile than others; therefore, more veneers are needed.
We do a wax-up for you to see what your smile will look like with veneers. This step allows us to make sure we understand your desires.
If you are doing a few veneers, we suggest whitening the teeth first so that all your teeth will match.
The teeth are prepped. To prepare the teeth for the veneers, the teeth are lightly reduced on the facial aspect to allow for the small added thickness of the veneer. Usually, about half a millimetre of the tooth is removed, which may require a local anesthetic. For ceramic veneers, a mould is taken of the teeth, which is sent to the laboratory for the fabrication of the veneers.
We put temporaries on your teeth to wear until our lab fabricates the permanent veneers.
When your ceramic veneers are ready, we place each veneer on the teeth to check their fit and get a sense of the shade or colour. While the veneers are resting on your teeth, we view the results and provide feedback. The colour cannot be altered after veneers are cemented. To apply the veneer, the tooth is cleansed with specific chemicals to achieve a bond. After a special cement is sandwiched between the veneer and tooth, a light beam hardens the cement. The veneers are cemented on and you are thrilled!
It's critical that you take an active role in the smile design.
Spend some time in the planning of the smile with one of our Dentists.
Understand the corrective limitations of the procedure.
Have more than one consultation, if necessary, to feel comfortable that we understand your objectives.
For about a week or two, you will go through a period of adjustment as you get used to your "new" teeth that have changed in size and shape. Brush and floss daily. After one or two weeks, we have you return for a follow-up appointment.
Veneers are reasonable facsimiles of natural teeth, not perfect replacements. It's not uncommon to see slight variations in the color of veneers upon close inspection, as this occurs even in natural teeth. Nevertheless, this procedure can greatly enhance your smile and can heighten your self-esteem.
A dental implant is an artificial tooth root replacement and is used in prosthetic dentistry to support restorations that resemble a tooth or group of teeth that your cosmetic dentist downtown can help you with. The tooth is crafted from porcelain.
There are several types of dental implants; the most widely accepted and successful is the osseointegrated. A typical implant consists of a titanium screw (resembling a tooth root) with a roughened surface. An osteotomy or precision hole is carefully drilled into the jawbone and the implant is installed in the osteotomy.
The titanium post can be successfully fused into bone when osteoblasts grow on and into the rough surface of the implanted titanium post. This forms a structural and functional connection between the living bone and the implant. A variation on the implant procedure is the implant-supported bridge or implant-supported denture.
In an immediate function procedure, the gingiva is not flapped (Flapless). Instead, the Dentist removes a small plug of gingiva directly over the drilling site. The site is drilled and the implant is installed. A crown is immediately added.
Patients are cautioned to give their new teeth an ample healing/integration time (weeks or months) before attempting normal chewing.
There are different approaches to place dental implants after tooth extraction. The approaches are:
Immediate post-extraction implant placement.
Delayed immediate post-extraction implant placement (2 weeks to 3 months after extraction).
Late implantation (3 months after tooth extraction).
Replacement of missing teeth will help prevent painful shifting in the mouth.
The procedure had become very simple and straightforward. Most patients find it as easy as having a regular crown done.
Invisalign® treatment consists of a series of aligners that you switch out about every two weeks. Each aligner is individually manufactured with exact calculations to gradually shift your teeth into place.
First of all, we need to determine if you are a candidate for this procedure. If you are a candidate, we take a series of photographs and moulds of your teeth and x-rays. We work with you to understand what it is about your teeth that you do not like and create a computer-generated series of clinical images to show you what could be achieved.
You ultimately decide if this procedure is what you want to do given the knowledge your cosmetic dentist downtown will show on your final outcome.
Request Your Appointment Today!
Healthy, well-contoured, pink gum tissue compliments and frames the teeth. The esthetic framing of the gum tissue is as important to the teeth as a quality frame is to a painting. Gum tissue that is red and swollen and unsymmetrical in appearance detracts from teeth that are otherwise healthy.
For your cosmetic dentist downtown, the first order of business is to return the tissue to a healthy state. That is to reduce any inflammation and get the tissue tight and pink. Once that is achieved, you evaluate the contours of the tissue.
When you look at an attractive smile you not only see beautiful teeth but also gum tissue that is symmetrically draped around each tooth.
The cosmetic gum lift is a remarkably simple cosmetic procedure that can make a tremendous difference to one's smile.
The procedure can also be used to reshape the tissue and/or underlying bones to create the appearance of longer or more symmetrical teeth.
Enamel Shaping At Your Cosmetic Dentist Downtown
The goal of enamel contouring and reshaping is to change the size or shape of the teeth so that slightly damaged or out of proportion teeth are brought back into alignment with the rest. In essence, the cosmetic procedure is most often performed on the upper central, lateral, and canine teeth. Reshaping can also be used to correct minor problems with bite and function.
Enamel contouring and reshaping take place generally in one visit to our office, although a follow-up visit is sometimes necessary. We will take a "before" photograph to use as a reference. Then, using various tools, we carefully polish off small areas of the tooth surface enamel and reform the tooth into a more attractive shape. The edges of the newly shaped tooth are smoothed and polished, completing the procedure. An "after" photograph is made at this point so the differences can be easily seen. After contouring, the teeth are more uniform in shape and size making them appear less crowded and eye-catching imperfections are gone.
Enamel shaping is a procedure that can make a big difference in your smile. Because enamel shaping is relatively inexpensive and noninvasive, it is a good place to start changing your smile to the one that you have always wanted.
Request Your Appointment Today!
The dental bonding procedure utilizes a composite resin and is used for a variety of structural as well as cosmetic purposes. One can draw a parallel between dental bonding materials and a sculptor's clay. By using dental composite resin bonding your cosmetic dentist downtown can restore chipped or broken teeth, fill in gaps and reshape or recolor your smile.
A very mild etching solution is applied to your teeth to create very small crevices in the tooth's enamel structure. These small crevices provide a slightly rough surface permitting a durable resin to bond materials to your teeth. The resin is then placed on your tooth and high-intensity light cures the resins onto your tooth's surface – with each individual layer of resin hardening in just minutes. When the last coat has been applied to your tooth, the bonded material is then sculpted to fit your tooth and finely polished.
The resin for dental bonding comes in many shades so that we can match it to your natural teeth. Due to the layers involved, dental bonding will take slightly longer than traditional silver fillings because multiple layers of the bonding material are applied. Typically bonding takes an hour to two hours depending on your particular case.
Full Mouth Reconstruction
Your cosmetic dentist downtown can perform full-mouth reconstructions drawing upon both cosmetic and restorative dentistry solutions to improve the health, function, and appearance of the smile.
When severe dental problems require a full mouth reconstruction, Bentall Dental can create a restorative dentistry treatment plan that will simultaneously address the health, function, and appearance of the teeth and gums.
If severe dental problems are causing you discomfort, you may be a good candidate for a full mouth reconstruction. Bentall Dental can combine the aesthetics of cosmetic dentistry with the science of prosthodontic dentistry to perform a full mouth reconstruction. Orthodontic appliances can be used to help properly position your jaw. Once the jaw is properly aligned, relieving some of the pain caused by the TMJ syndrome, cosmetic and restorative dentistry procedures (porcelain veneers, dental crowns, bridgework, dental implants, and onlays) are completed. The result is an attractive, new smile.
Botox Treatments At Your Cosmetic Dentist Downtown
Botox Cosmetic is available from our office.
You could come to our office to solely undergo Botox Cosmetic treatment, or combine treatment with another appointment. We can discuss what would suit you best.