Dr. Andrew Shannon


Your Dentist Providing General & Cosmetic Dentistry Downtown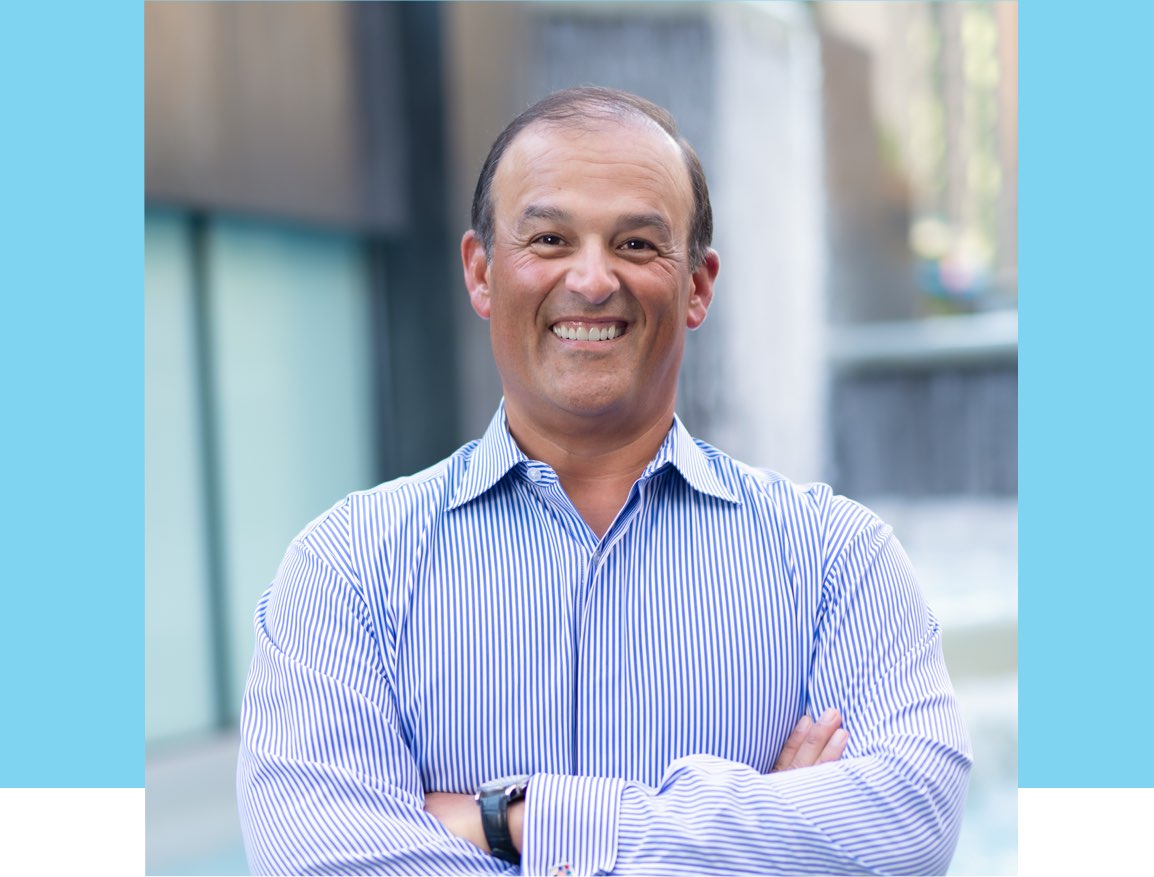 Dr. Shannon's Credentials
Published Dental Articles
About Dr. Andrew Shannon


Your Local Dentist at Bentall Dental Centre
Dr. Andrew Shannon, General Dentist, is passionate about dentistry. His first passion was pursuing a career in stunts; however, he soon realized that he was more talented with his hands and wanted to put them to good use to make a difference in people's lives.
He still follows the stunt scene in his spare time and works out in the gym to keep stress free. He is married with two children and the cutest Bernoodle – a cross between a Bernese Mountain Dog and a Standard Poodle.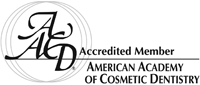 On a professional note, Dr. Shannon holds a Doctorate in Dental Surgery (DDS) and is accredited by the American Academy of Cosmetic Dentistry (AACD). The AACD encourages the highest standards of ethical conduct and responsible patient care for comprehensive cosmetic dentistry. The Accreditation process is the world's most advanced credentialing program which encourages further education and professional growth.
Dr. Shannon has been in practice in the Bentall Centre since 1987. His focus has been on cosmetic procedures; however, he believes that each procedure he performs should be beautifully done and functionally sound. Speaking of sound, how often do you hear a dentist sing while he works – and carry a tune!
If you are another dentist looking for someone to send your patients to because you do not do certain procedures, we will treat your patients as our own but ultimately they are your patients. Please visit our Referring Doctor's page.
Dr. Shannon's Dental Credentials
Dr. Shannon knows Teeth
Dr. Shannon's focus of study has been on anterior and posterior aesthetics. He has been placing indirect aesthetic restorations since 1992. If he is not lecturing at the annual Aesthetic Conferences, he is attending them always striving to be the best he can be.
Academic
Dalhousie University

 

– Nova Scotia, Doctor of Dental Surgery (DDS), 1987
St. Francis Xavier University

 

– Nova Scotia, Bachelors of Science Degree (BSc.), 1983
Continuing Education
Nobel BioCare

 

– British Columbia, Implant Surgery and Prosthetics, 2007
Align Technologies

 

– British Columbia, Invisalign® Provider Certification Level 1 Treatment Planning, 2006
University of British Columbia

 

– IDEAS, Implant Surgery Basic, 2006
Las Vegas Institute for Advanced Cosmetic Studies

 

– Las Vegas, Advanced Functional Aesthetics, Comprehensive Aesthetic Reconstruction, 1996
Baylor College of Dentistry

 

– Dallas, Post Credentials Aesthetic Restorative Continuum, 1995
Over the Shoulder

 

– Bill Dickerson, Las Vegas, 1994
Clinical Restorative Excellence Continuum

 

– John Kois / Frank Spear, Seattle, 1988 – 1992
Instructor
President Aesthetic Continuing Education Study Club (ACE)

 

– Vancouver, since 1998
New York University

 

– NYC, Aesthetic Advantage Program, 1998
University of Kentucky

 

– Kentucky, Aesthetic Continuum, 1997
Baylor College of Dentistry

 

– Texas, Post Aesthetic Continuum, 1996
Clinical Research Associates, Clinical Evaluator

 

– Utah, 1996
Professional Fellowships and Accreditation
International Academy for Dental Facial Esthetics, Fellowship
American Academy of Cosmetic Dentists (AACD), Accredited Member
Western Chapter of the AACD, Founder
Professional Memberships
Canadian Academy of Esthetic Dentistry (CEAD), Founding Member
Canadian Academy of Restorative Dentistry (CARD), Member
Canadian Dental Association, Member
American Dental Association, Member
Other Professional Activities
Clinical Evaluator for many of the large dental suppliers
Achievements
Dr Shannon has been recognized as one of the Leaders in Continuing Education and invited to be a part of "Top Clinicians in Continuing Education" directory of Dentistry Today 2008. This is an honour that Dr. Shannon has held numerous times in the past decade.
Dentists who are listed as Top Clinicians are:
Committed to attending professional meetings
Published in major journals or magazines
Meaningful contributors to the field of dentistry
Dr. Shannon has received the American Academy of Cosmetic Dentistry's (AACD) Accreditation in 1999. He is one of six dentists in British Columbia who has the honor of using the AACD Accredited status as an accomplishment.
According to the AACD's website
An Accredited Member of the American Academy of Cosmetic Dentistry® has completed extensive advanced training and education in cosmetic dentistry. In addition, this credentialed dentist or technician has successfully passed a rigorous Accreditation Board Examination. An Accredited Member is a dentist or technician who has demonstrated a very high level of technical skill and ability in cosmetic dentistry.
Request Your Appointment Today!
Published Dental Articles
2006
Restoring Function and Aesthetics Dentistry Today; Volume 25, No. 7, 122-125
2005
A Good Fit: Predictable Clinical Protocol for Ceramic Onlays, Contemporary Esthetics and Restorative Practice 2005;9(7):22-28
2003
Direct Stratified Resin Procedures to Restore Form and Function Contemporary Esthetics and Restorative Practice 2003;7(3):22-28
2002
Achieving aesthetic and functional satisfaction in complex cases Dentistry 2002;11(1):16-21
Back to Basics: Combining direct and indirect procedures to restore form and function Contemporary Esthetics and Restorative Practice 2002; 6(9):28-38
Maxillary non-orthodontic reconstruction with bonded ceramic restorations Spectrum May/June 2002; 1(3):22-34
2001
Changing face with indirect veneers Canadian J of Dental Technology 2001; 5(2):22-26
Changing faces with indirect veneers Dentistry Today 2001; 20(6)
2000
Bridging the gap: clinical protocol – a case study Dentistry Today 2000; March 19(3): 70-79
Preparation protocol to ensure predictable esthetic restorations 360° 2000; 1st Quarter; pp 3-8
Combining direct and indirect procedures to restore form and function – A case study Contemporary Esthetics And Restorative Practice 2000; January; 16-28
Post-op sensitivity DAM! (Dental Auxiliary Magazine) 2000; 1(1): 12-15
All Ceramic Restorations – Predicting Esthetic Restorative Success Compendium 2000 March, 27(3):232-238
1999
Restoring form and function with an all-ceramic onlay – A case study Contemporary Esthetics And Restorative Practice 1999; 40-45
Enhanced aesthetics using pressed ceramics Dentistry Today 1999; July; 18(7): 54-59
Preparation and laboratory protocol for anterior perioprosthetic reconstruction Dentisty Today; 1999; January 38-47
How proper protocol, materials selection and communication yield aesthetic, functional outcomes and patient satisfaction in complex restorative cases Dentistry Today 1999; 42-51
Using pressed Ceramic Onlays to restore failed composites Dentistry Today 1999; April; 18(4); 69-75
Reconstruction of the maxillary dentition utilizing a non-orthodontic technique PPAD 1999, 11(8): 973-978
All in the Family: IPS Empress 2 and My Mother-In-Law, Case Study: New Metal-Free Restorations Contemporary Esthetics and Restorative Practice 1999; 40-45
Anterior aesthetics – Restorin Life-like

 

vitality

 and symmetry utilizing leucite reinforced pressed ceramics Canadian J. of Dental Technology 1999; April, IDS Special Issue; 18-24
1998
Ceromers Used with Indirect Resins/Ceramics: Materials, Clinical Applications, and Prep Guidelines Dentistry Today 1998; 17(3):60-64
Smile enhancement using indirect veneers Dentistry Today 1998; May; 68-73
Cosmetic approach to restorative treatment The Canadian Journal of Dental Technology 1998 3(2):32-37,63
1997
Clinical Guidelines for Indirect Resin Restorations, Journal, 1997; 63(3):432-437
Fiber-Reinforced Composite Bridge Inlay-to-Inlay technique Dentistry Today 1997; 16(10):48-53
Co-authored – Liebenberg WH, Shannon A Preparation and Finishing Optimal Indirect Resorations on Posterior Dentition Clinical Contours 1997; 1(3):5-9