Preventative Dentistry & Regular Teeth Cleaning, Vancouver, BC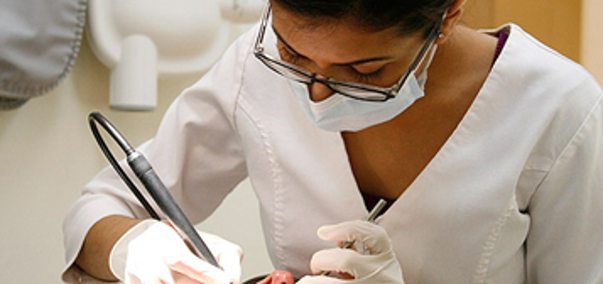 Besides the decay that bacteria can cause if left on your teeth for a length of time, it can start to move into your gums causing inflammation and all sorts of other dental nightmares can occur.
Swollen, tender, inflamed or bleeding gums characterize periodontal disease. Gingivitis is the mildest form of periodontal disease. Both early and advanced periodontal disease can be treated with both surgical and non-surgical therapy.
Preventative dentistry is a four step process:
Eat a balanced diet.
Brush your teeth at least twice a day.
Floss daily
Visit your hygienist as often as determined by your dental team.
The best way to prevent tooth and gum disease is with proper home care. One of the facts of life and teeth is the build up of plaque. Plaque is the word used for dental bacteria. You can imagine the damage it does to your teeth if it is not removed. The good news is that by visiting your dental hygienist on a regular basis the plaque is removed and cannot cause damage.
Our Hygiene Examination will proceed like this:
Greeting
Review of past charting
Talk about any issues
Digital Xrays are taken if you have not had images done for a while
Dental probing is done to check for pockets/recession, gum disease, and bone depths
We then clean your teeth using hand tools and the ultrasonic scaler to remove tarter build up.
Your teeth are polished and a fluoride treatment is provided.
We also examine your tissues using the VELscope. This is considered a standard of care in our practice.
"You are never fully dressed without a smile." – Martin Charnin