Our Local Dentists, Vancouver Downtown
We have a Fantastic Team!
The team at Bentall Dental really loves what they do and it shows. They are a small and hearty team that only changes when people leave because they are moving away from Vancouver. Our friendly staff love making your visit as comfortable as possible.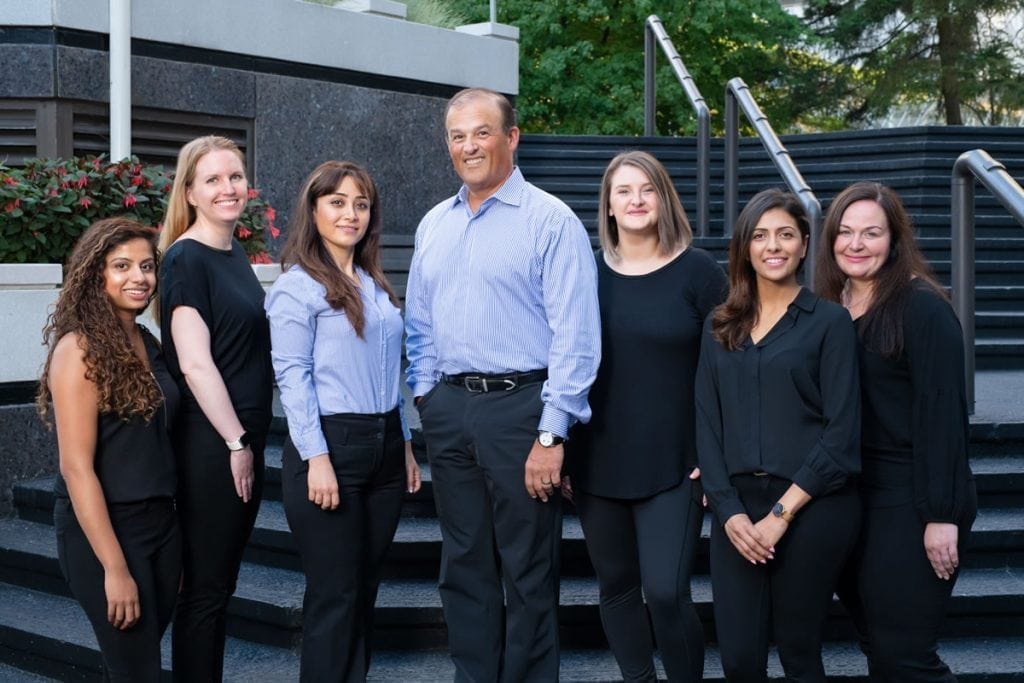 ---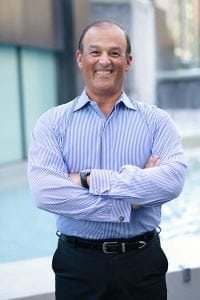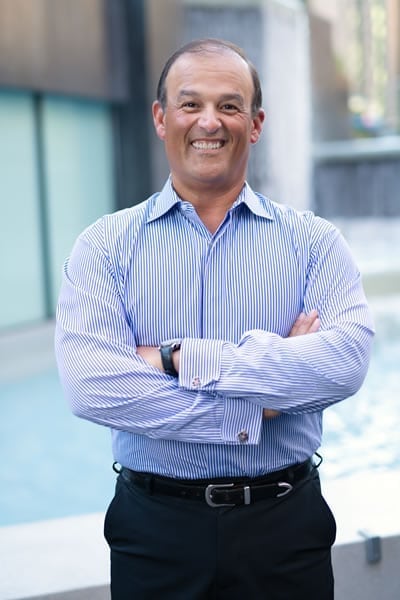 Dr. Andrew Shannon
Dr. Andrew Shannon, General Dentist, is passionate about dentistry. His first passion was pursuing a career in stunts; however, he soon realized that he was more talented with his hands and wanted to put them to good use to make a difference in people's lives.
Dr. Shannon has been in practice in the Bentall Centre since 1987. His focus has been on cosmetic procedures; however, he believes that each procedure he performs should be beautifully done and functionally sound. Speaking of sound, how often do you hear a dentist sing while he works – and carry a tune!
Read more about Dr. Shannon here.
---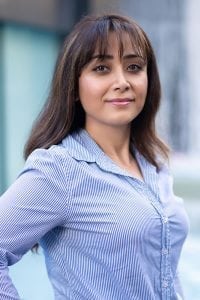 Dr. Arezou Roufegari Nejad
Dr. Arezou Jad (Arezou Roufegari Nejad), General Dentist, holds multiple dental degrees, including a Doctor of Dental Surgery (DDS) from Tehran Azad University, a Doctor of Dental Medicine (DMD) from McGill University, and a Master of Science in Dentistry (MSC) from Montreal University.
She has been practicing dentistry since 2005, with a focus on endodontics, cosmetic dentistry, and periodontics. She is an avid proponent of continuing education, and regularly attends advanced courses that allow her to provide her patients with the latest and best cutting-edge techniques in dentistry.
Dr. Jad strongly believes in not only delivering high-quality dentistry but in providing a great patient experience. Her kind and caring manner creates a warm and comforting environment, and she and her staff endeavor to provide every patient with a positive dental experience.
However, what sets Dr. Jad apart as a dentist is her eye for beauty. She studied art as a child, which developed into a talent for, and love of, multiple artistic mediums, including acrylic, charcoal, and sculpture. Her love of shapes, forms, textures and colors is a perfect complement to her work in aesthetic and restorative dentistry.
Dr. Jad speaks English, French, Farsi, and Turkish. In her spare time, she enjoys travelling, adventurous outdoor activities and spending time with family and friends.
---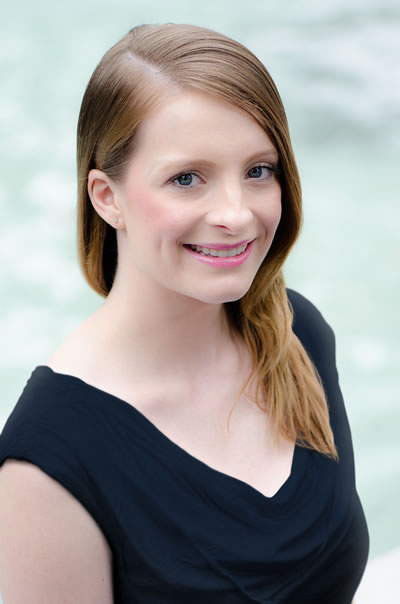 Ashley
Office Administrator
Ashley joined the Bentall Dental team in January 2014. She graduated from CDI College Dental Coordinator Program in 2011. Ashley has 15 years' experience with customer service and is very detail oriented.
She welcomes our patients with a warm and friendly smile, making them feel right at home. Ashley is here to help all of our patients in meeting their oral health care needs. She keeps our office running smoothly, scheduling appointments, answering questions, helping with insurance and explaining treatment plans.
Ashley is a first-time mom with a beautiful daughter, she has always enjoyed baking, but now that she has a child she wants to bake a lot more! If you have any tips on decorating cakes, cupcakes, and cookies let her know! Her most recent was her daughters first birthday cake – Mermaid theme!
Outside of work she enjoys spending time with her little family doing outdoor activities, and enjoying the wonderful activities and events the lower mainland has to offer.
---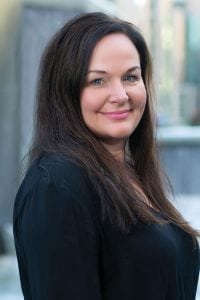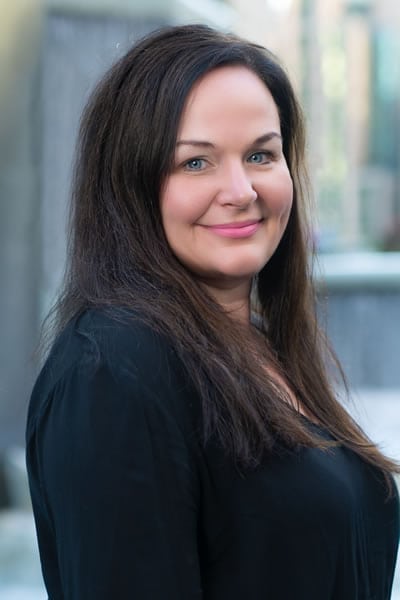 Christine
Office Administrator
Christine has a strong background in client relationship roles, having worked for over 20 years in the esthetics industry. She is a graduate of BCIT 's dental reception program in 2014. Christine joined Bentall Dental Centre after graduation and has since focused on expanding her knowledge in the dental industry.
Christine has always enjoyed interacting with her clients, and enjoys learning and putting her skills to use in a fast-paced, dynamic environment.
---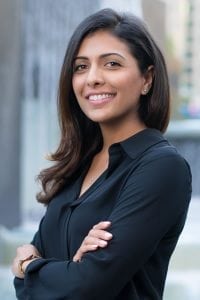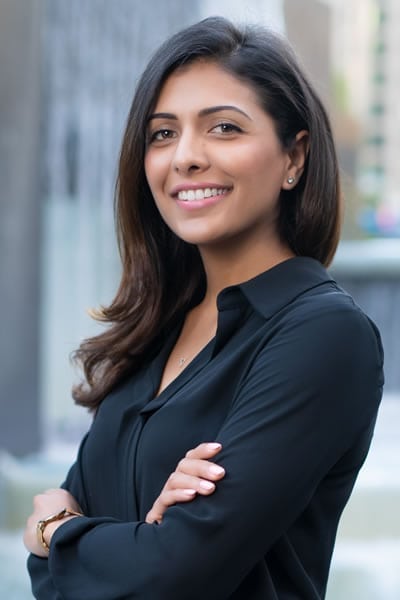 Niki
Hygienist
Niki has been working for Bentall Dental for the last 7 years. She has a BDSc(Dental Hygiene) from UBC and she also works as a clinical instructor at UBC. With her profound knowledge and years of experience in the dental field, she provides our client with individualized optimal oral health care. She brings a fresh attitude and a passion for educating our patients on their hygiene and preventative care. Her patients love her thorough dental care and her positive outlook on life.
---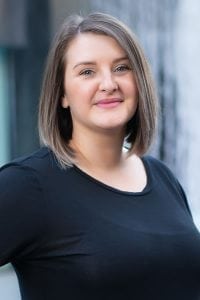 Robin
CDA
Robin joined our practice in 2014 and works as the primary CDA with both dentists in the practice. She has a true passion for dental, starting her career working in a dental lab in 2006. Following that, she graduated from the Dental Reception program in 2007 through the Richmond School Board. After working for a year in the dental field, she realized her true calling was to be a CDA and graduated from the Certified Dental Assistant's program from Vancouver Community College (VCC) in 2008. She truly cares for our patients and provides a caring and energetic environment while trying to help ease their nerves. Her background in Periodontics provides a huge asset to our office.
Robin is a Vancouver native and in her spare time enjoys photography and exploring all that Vancouver has to offer. She also enjoys baking treats and short getaways to the Interior whenever time permits, taking advantage of the amazing outdoors and wineries.
---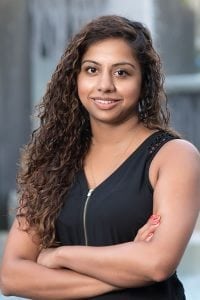 Tharani
Hygienist
Bio coming soon.